Check your home to make sure all poisons are stored safely and out of children's reach and sight. Poisoning can occur with medicines, household products, cosmetics, plants, garden products, chemicals, and animals (for example wasp stings) so take a few minutes to Poison Proof Your Home.
Do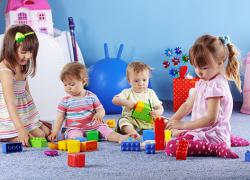 Keep medicines and chemicals out of reach and out of sight of children.
Keep household cleaning products and laundry products in a cupboard where your child can't see them or reach them.
Keep all products in their original containers. Try to use containers with safety caps but remember these are child-resistant, not child-proof.
Read labels to avoid mistakes

Follow the instructions carefully on household products.
Talk to your General Practitioner (GP) or pharmacist if you have any questions about the label on medicines.

Teach children to always ask the adult minding them if something is safe to eat or drink.
Don't
Do not leave containers open when using them.
Do not transfer products from their original containers into another container.
Do not remove labels from medicines, chemicals or household products.
Do not take medicine in front of children as they often copy adults.
Do not leave household products unattended while in use.
Do not mix cleaning products or use two different products at the same time. Some mixtures can produce a toxic gas.
For further information on Poison Prevention Tips please click here
Home Safety
Below are links to a room by room guide with poison prevention advice for your home and garden. Please click the links for more information.
Use Chemicals Safely leaflet from the Health and Safety Authority of Ireland
Plant Safety
Here is some information and advice on plant safety. Click the links for more information
Guide to low toxicity plants for child-friendly gardens and play spaces